[an error occurred while processing this directive]
Protective Mimicry.

Hi-res

Hi-res

Hi-res
Protective mimicry is an old trick. People, especially those who are vulnerable, use it as readily as any other species. A very effective variation of the practice employs passing for a dangerous beast, Often, after a closer examination, the threatening individual turns out to be mostly harmless.
In behavior, such people are akin to griffins: prominent claws and beak contrast markedly to pacific demeanor of the creature.

Hi-res

Hi-res
---
Others emulate a specie less dangerous than their own...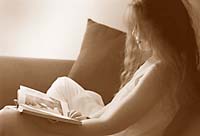 My first glimpse of Tanya: a slender, pretty schoolgirl, as quiet and inconspicuous as most of them. Just moments later I had a chance to see her in a debate -- in all her majestic and overbearing persuasiveness. The roar of her arguments was akin to that of a lioness and altogether unexpected from such a diminitive creature.

Having spent some time in her company, I grew convinced that she was a delicate and refined being. Much of that impression must have been imparted by her appearance.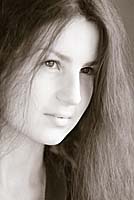 Hi-res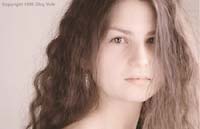 Hi-res
Over time, as more and more of her images accumulated on film, it became obvious that rather than a meek schoolgirl given to excitement in arguments, Tanya was not unlike a lioness wearing the smile of a Cheshire cat when good manners required.

[an error occurred while processing this directive]