Three Views and a Thought.
The Fall had come and the days grew shorter. Gib has gone north to his cabin, inexplicably leaving keys for his mansion in our care. Naturally, we -- Liz, DDB, Randy and Oleg -- set out to investigate what his place was like.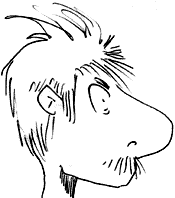 Upon arrival, we found that the visit had been anticipated.
Gib's prime directives were communicated to us through an ordinary yellow note.
Oh, Gib: sorry about the pudding!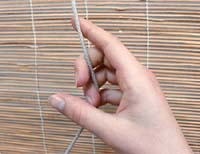 Hi-res
Predictably, DDB, Randy and Oleg paid too much attention to Liz.