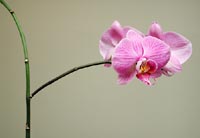 Hi-res
For years, I've wondered why people bothered keeping houseplants as pets. Plants don't respond much to human contact and, while they change over time, that change is too slow to be of interest.
Lately, I've had a chance to observe a few floral pets in bloom and realized that they can be quite interesting. The trick is to have so many plants that one of them would be doing something remarkable at any given time. With a few carnivorous species, such as Venus Flytrap, any feeding time would do.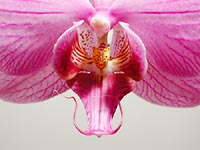 Hi-res
In the case of orchids, or cacti, the remarkable is usually their reproductive season. Tanya's plant on the left is showing all the relevant details for the enjoyment of prurient minds. An entire film called Microcosmos was made on the subject of the survival cycle of plants and insects. It is worth watching.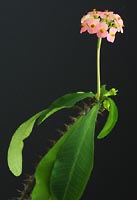 Hi-res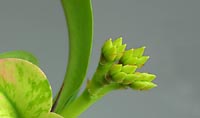 Hi-res
The spiny, spiky euphorbia at a friend's home office window has always impressed me as a bleak, sharp and entirely unfriendly entity. Then I got to witness its blooming season and changed my mind.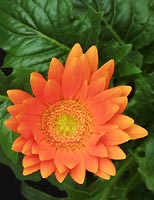 Hi-res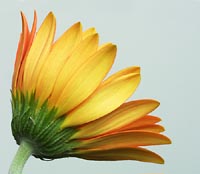 Hi-res
With some plant, immutability would be a virtue. This little flower was bought on a gloomy, rainy day to substitute for the unavailable sunshine. Hopefully, it will stay this bright and colorful.